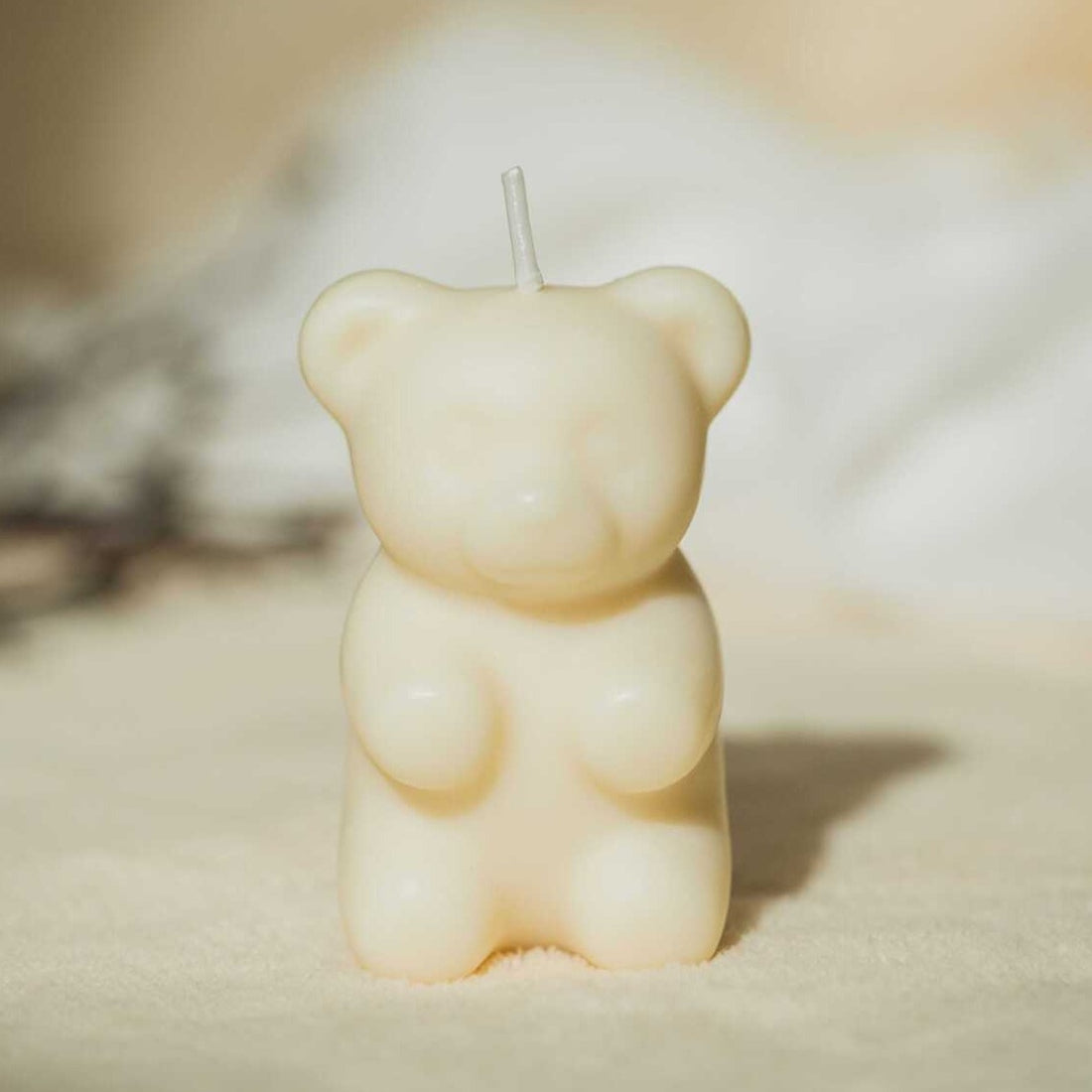 Mysterious Gummy Bear candle - Secret Hidden Inside
Everyone has secrets, so do our gummy bears. Uncover the secret and be surprised with cuteness overflow!
Hidden inside these tasty-looking gummy bear candles is a mysterious crystal heart that's only revealed as the wax burns away. There are three types of crystal gemstones, each filled with their own healing abilities for the mind, body, and soul. They promote the flow of good energy and connects us to the divine in all things.
Pack of 1 candle with character Gummy Bear (Material: vegetable wax 85%±5%,beeswax 15%±5%) It smells sweet like candy.

Size (Gift Box):2.87 in. X 2.36 in. X 4.2 in.

The exclusive design, handmade. Give you a sweet childhood.

Adorable for topping your party! Great for birthday, wedding, baby shower,events, festival celebrations, and more!
Let customers speak for us