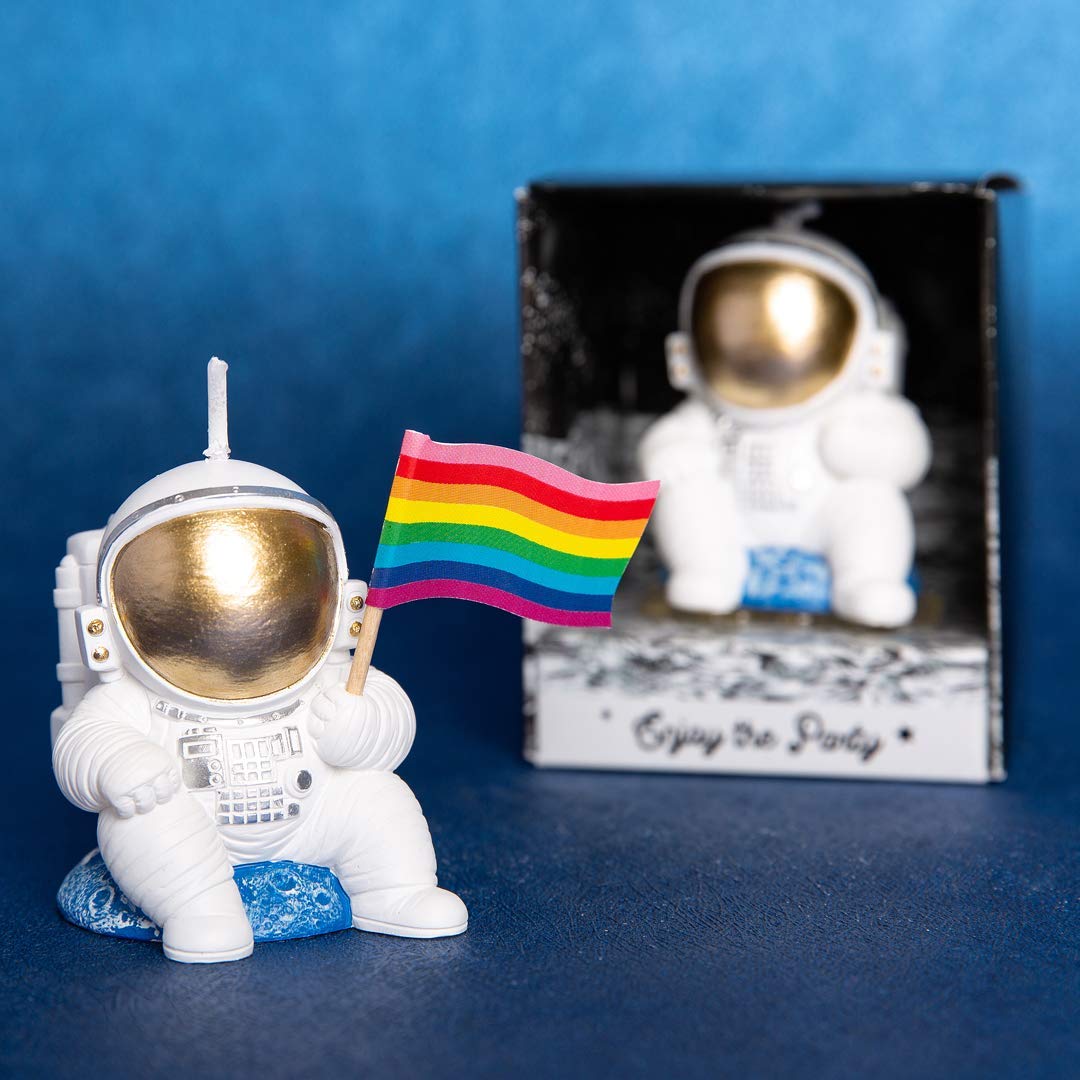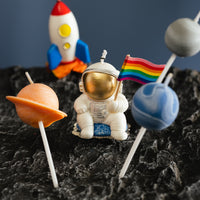 Can you recall someone in your life who talks about space all the time? Someone who'd dream to be an astronaut, always ready to jump on a spaceship, and discover the mystical universe?

Our landing astronaut and rocket candles are the perfect gifts for all curious space lovers! Place them in their room or on top of a cake, and they will tell you how much they love this unique and unexpected surprise. 

Considering our fragile candle's safety, we are upgrading our packaging to cardboard box. You might receive both versions of the candle when it shows up at your door step, but both of them are well secured. Thanks for understanding. 
Specification
Astronaut: 
- (Color Box Size): 2.95 in. X 2.95 in. X 3.54 in.
   (Kraft Paper BoxSize): 2.95in. X 2.75 in. X 4.09 in.
- Wax
- Pack of 1 astronaut candle in paper box. (rocket candle is NOT included)
Rocket: 
- (Color Box Size): 2.7 in. X 2.7 in. X 3.54 in.
  (Kraft Paper BoxSize): 2.24in. X 2.16 in. X 3.85 in
- Wax
- Pack of 1 rocket candle in paper box. (astronaut candle is NOT included)



Let customers speak for us