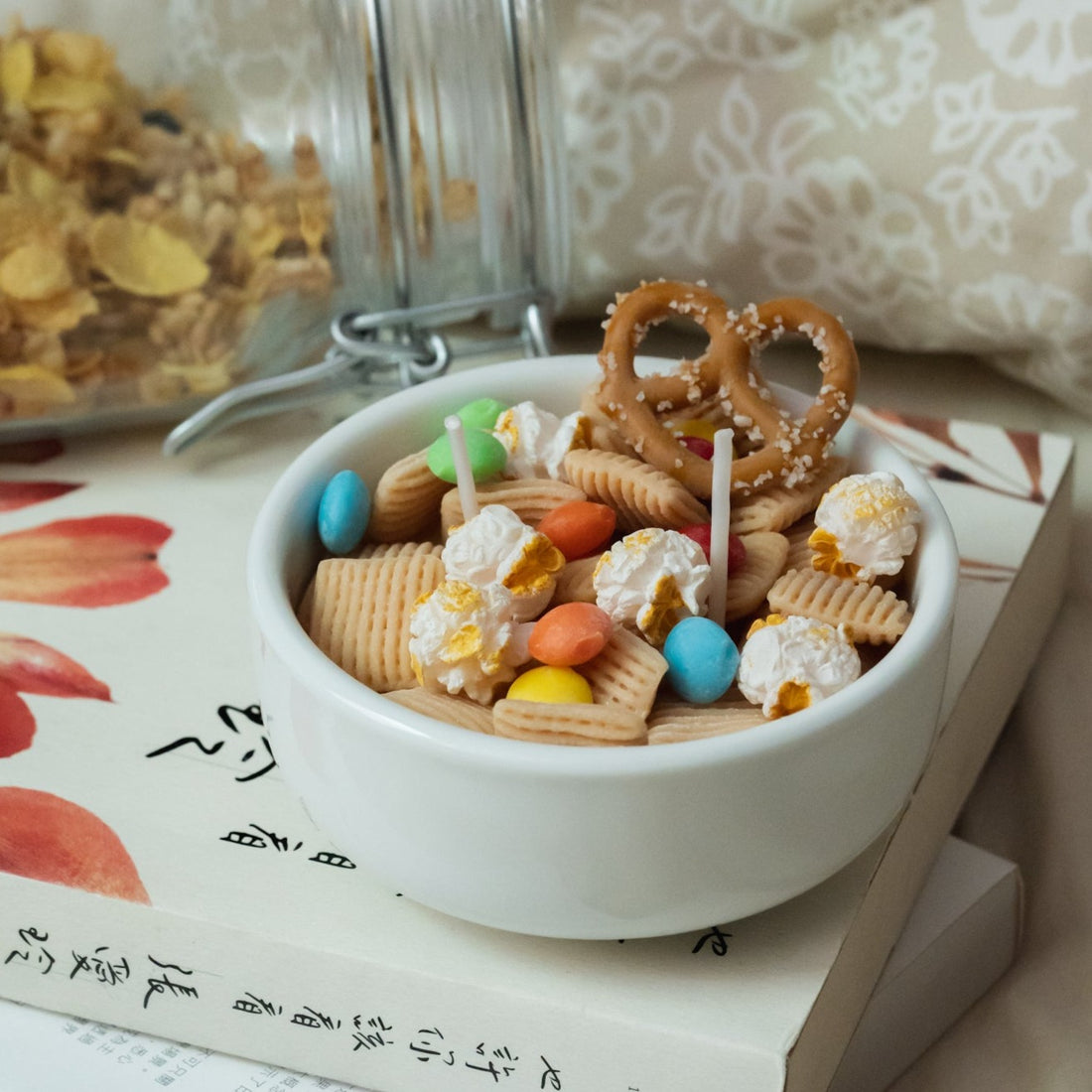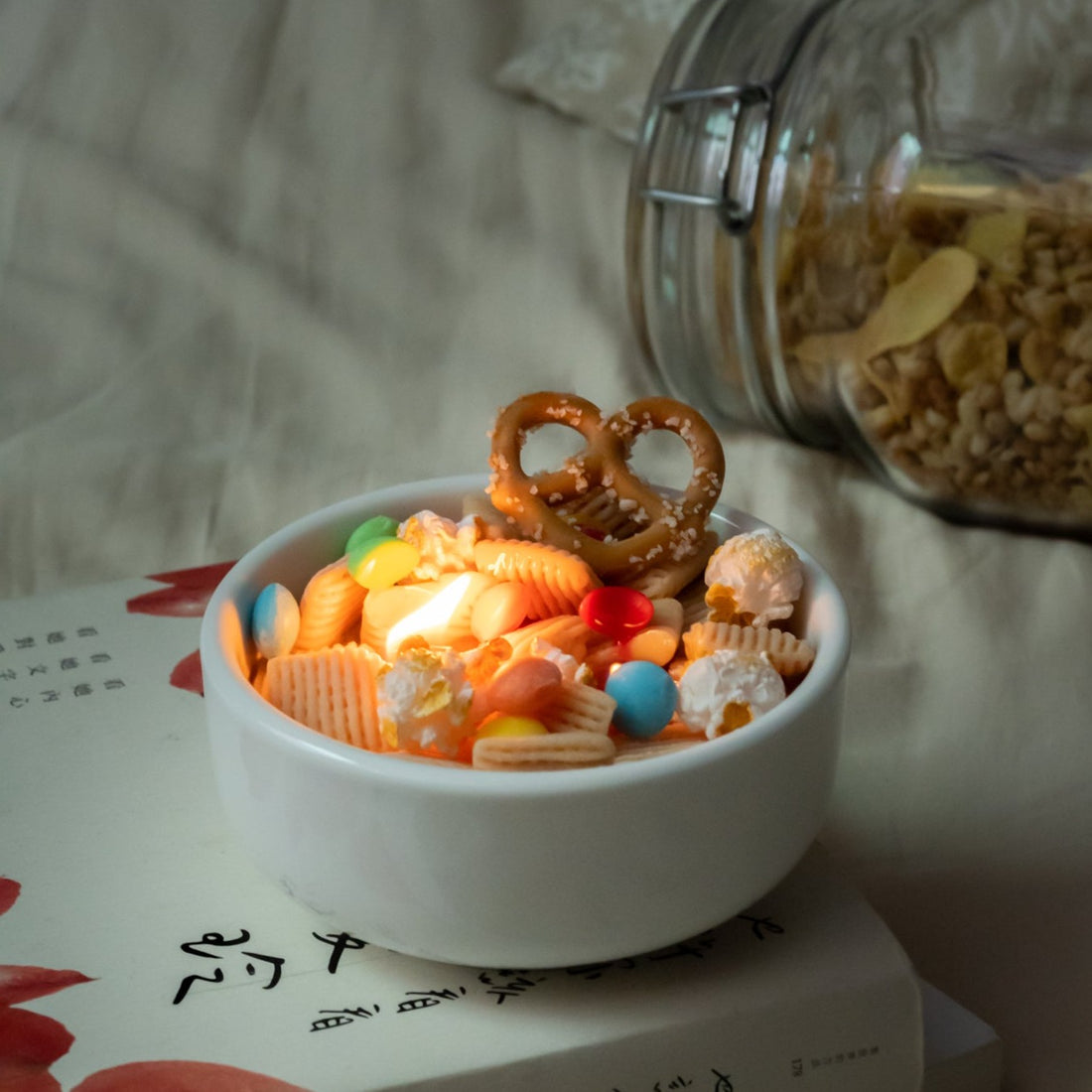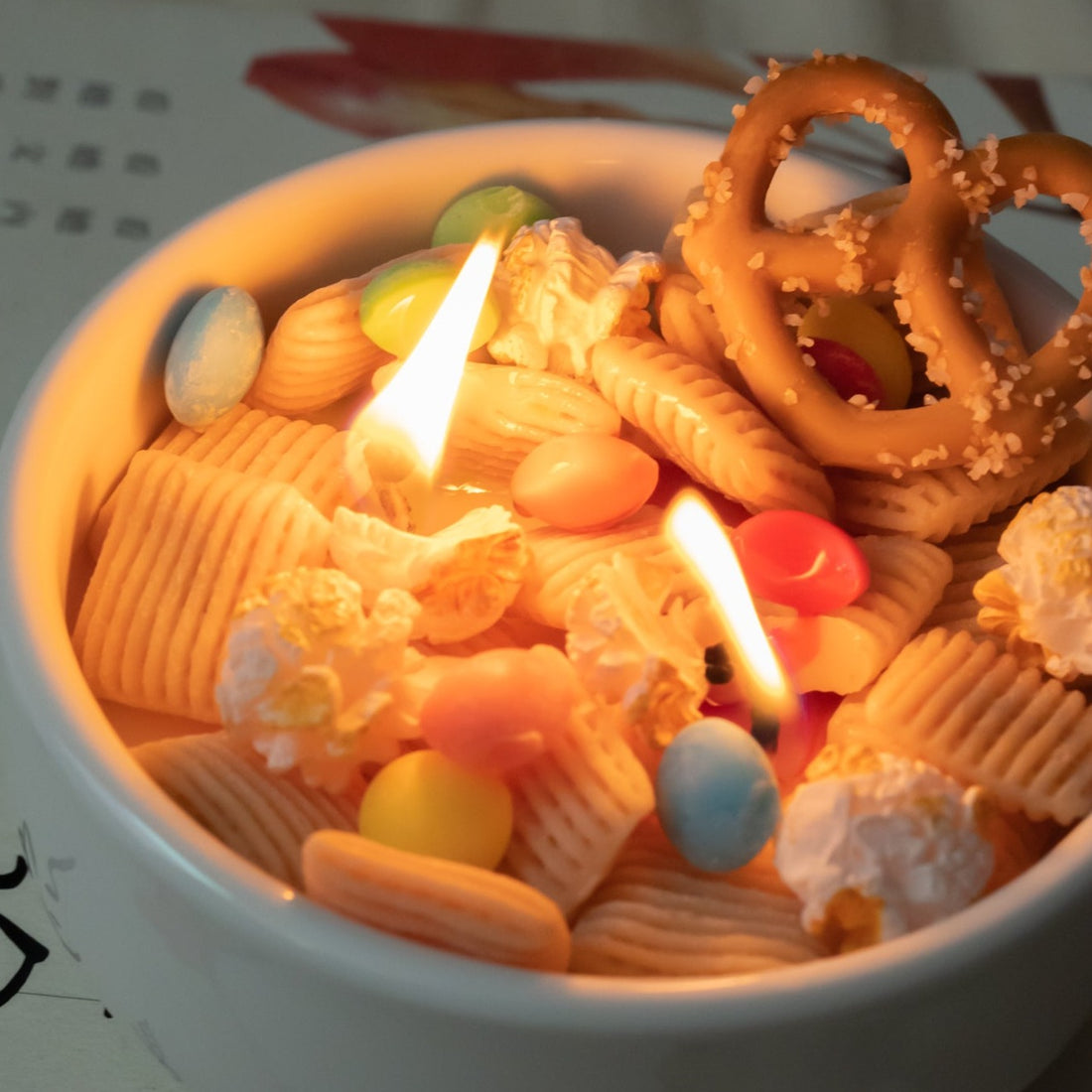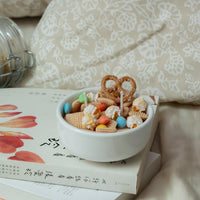 Trail Mix Cereal Bowl Candle
Everyone's favourite snack for a scenic hike—Trail mix. With this sweet vanilla-scented decorative candle, you can enjoy it minus all the exercise! Our handmade design features popcorn, pretzels, cereal, and candy made from high-quality soy and beeswax in a porcelain bowl.
Pack 1 candle with Trail mix Bowl (Material: Soy Wax 80%±5% , Vegetable and Beeswax 20%±5%) with a porcelain bowl.

Perfect size for cakes (Gift Box):5.9 in. X 5.9 in. X 3.5 in.ze for cakes (Gift Box):5.0 in. X 5.0 in. X 3.5 in.

The exclusive design is handmade. Our handmade trail mix bowl candle smells exactly like sweet vanilla. A perfect gift for all trail mix killers! Make this 100% trail mix bowl candle a part of your morning routine feeling cheerful every afternoon.

Adorable for topping your scented candles! Great for Adorable for topping your April fools' day, events, festival celebrations, and more!
Let customers speak for us