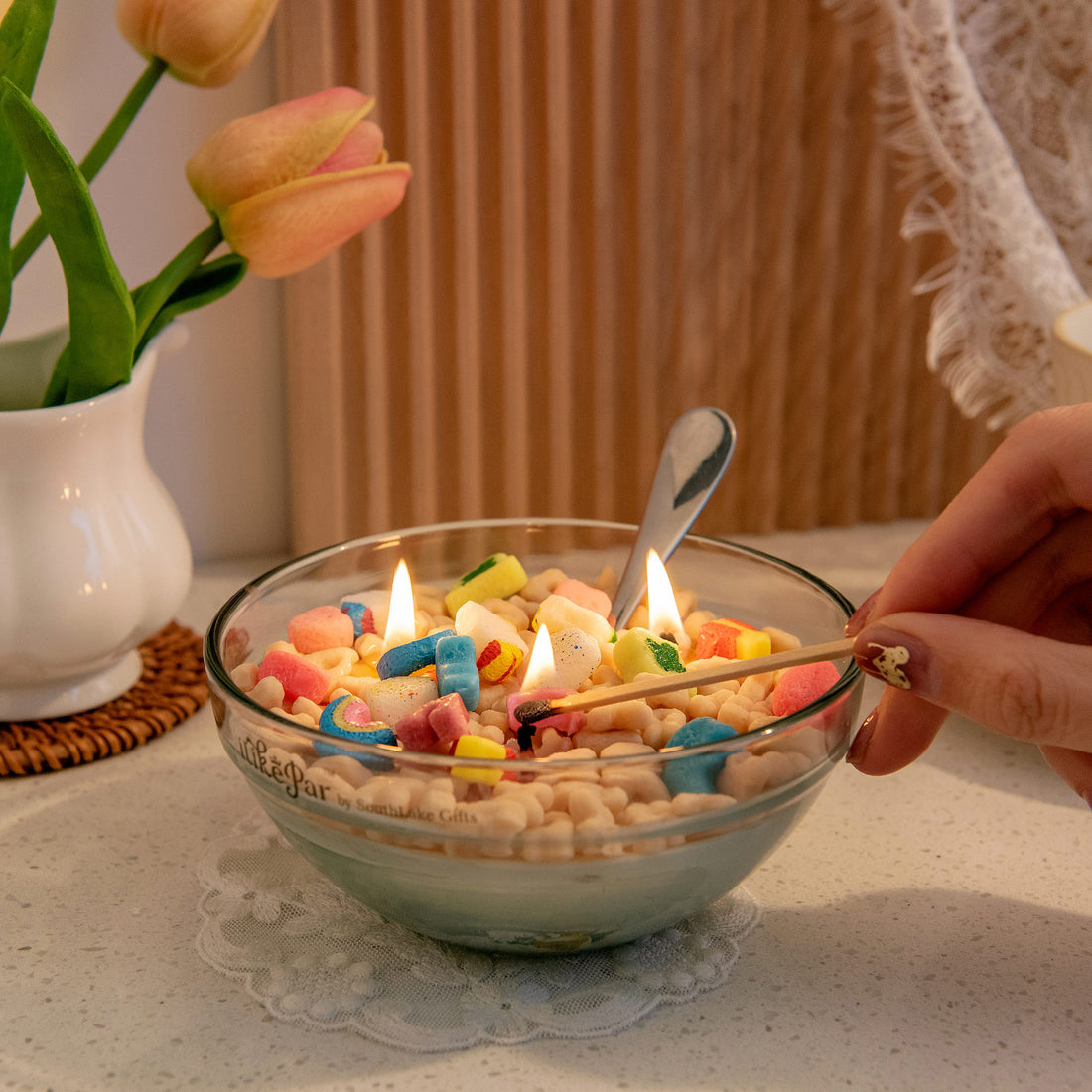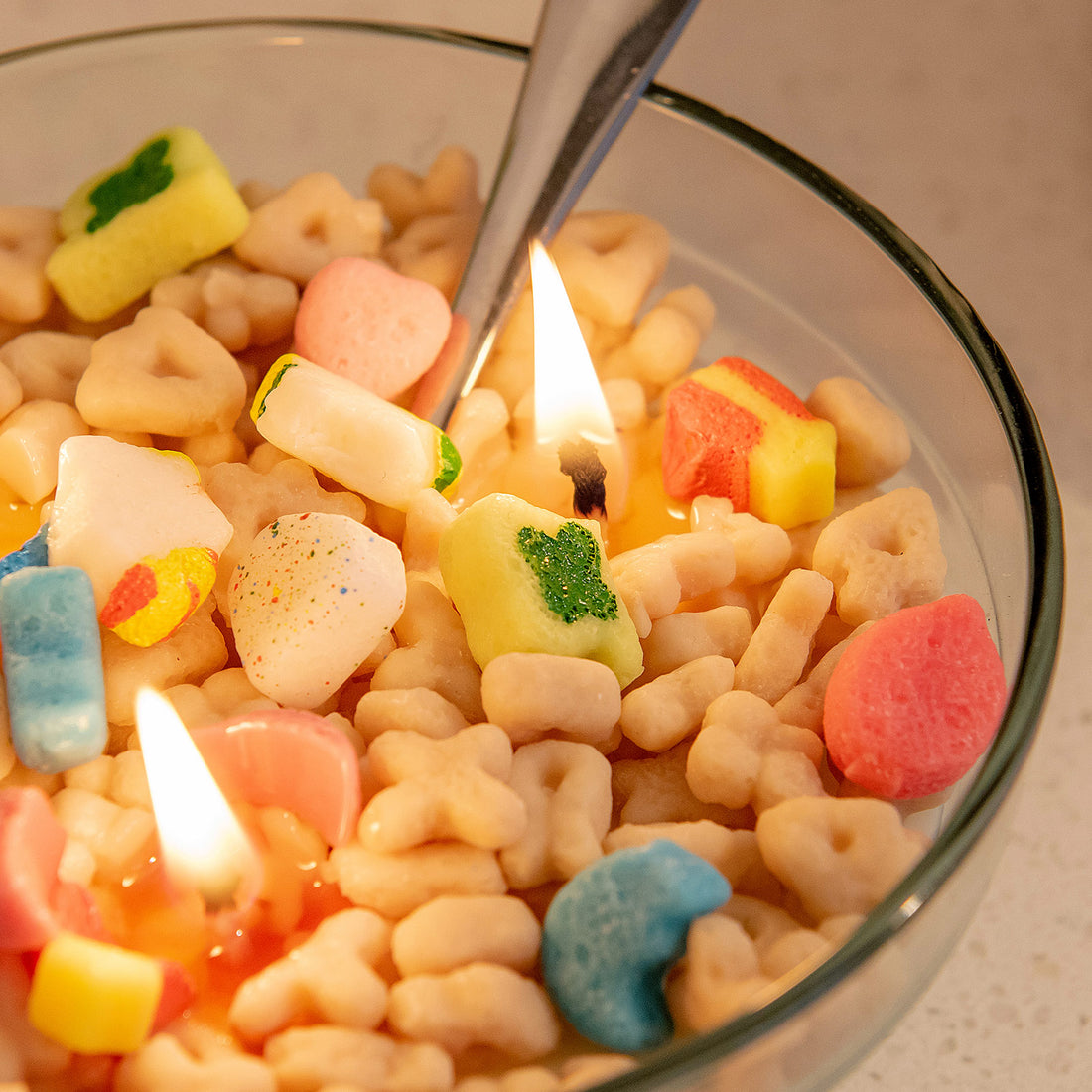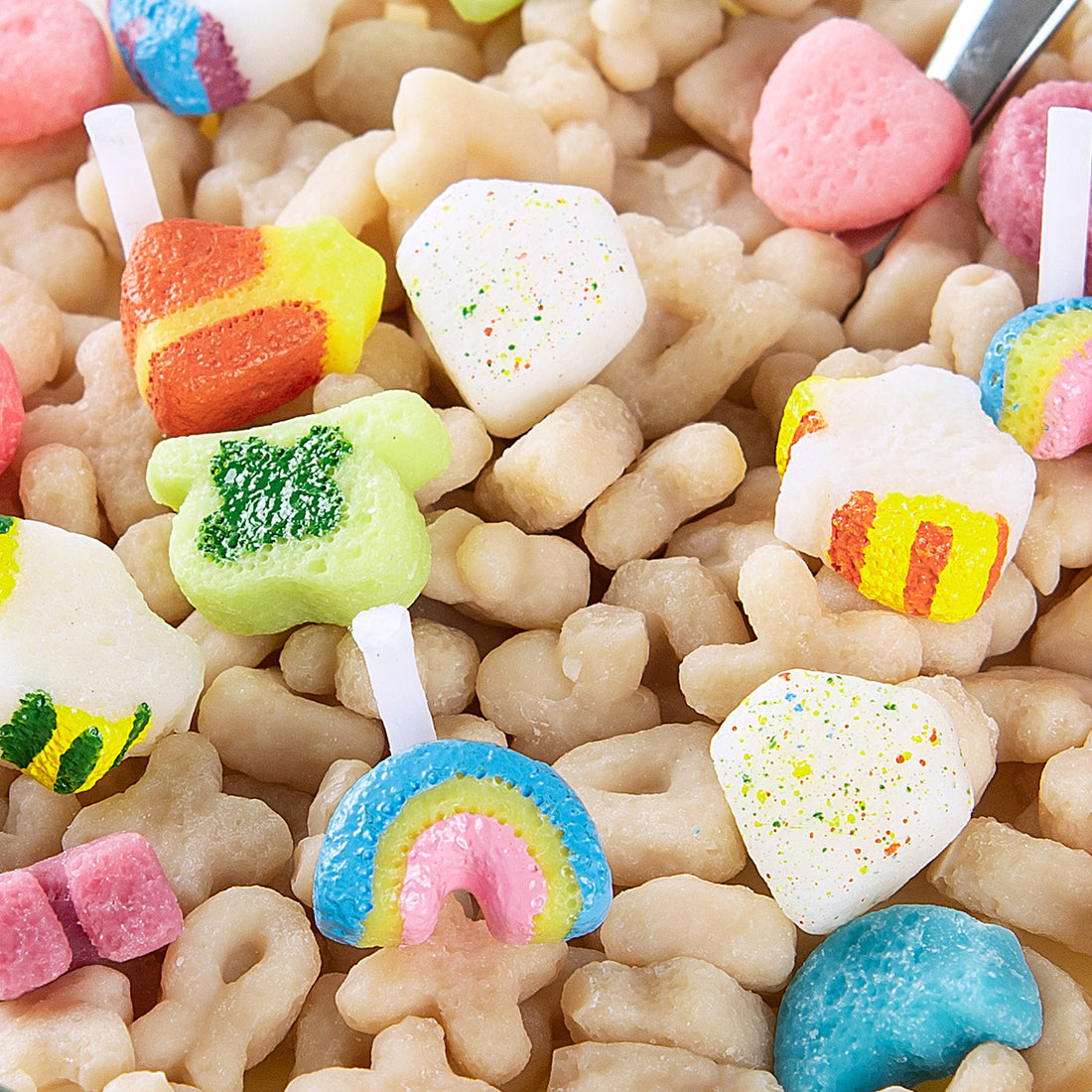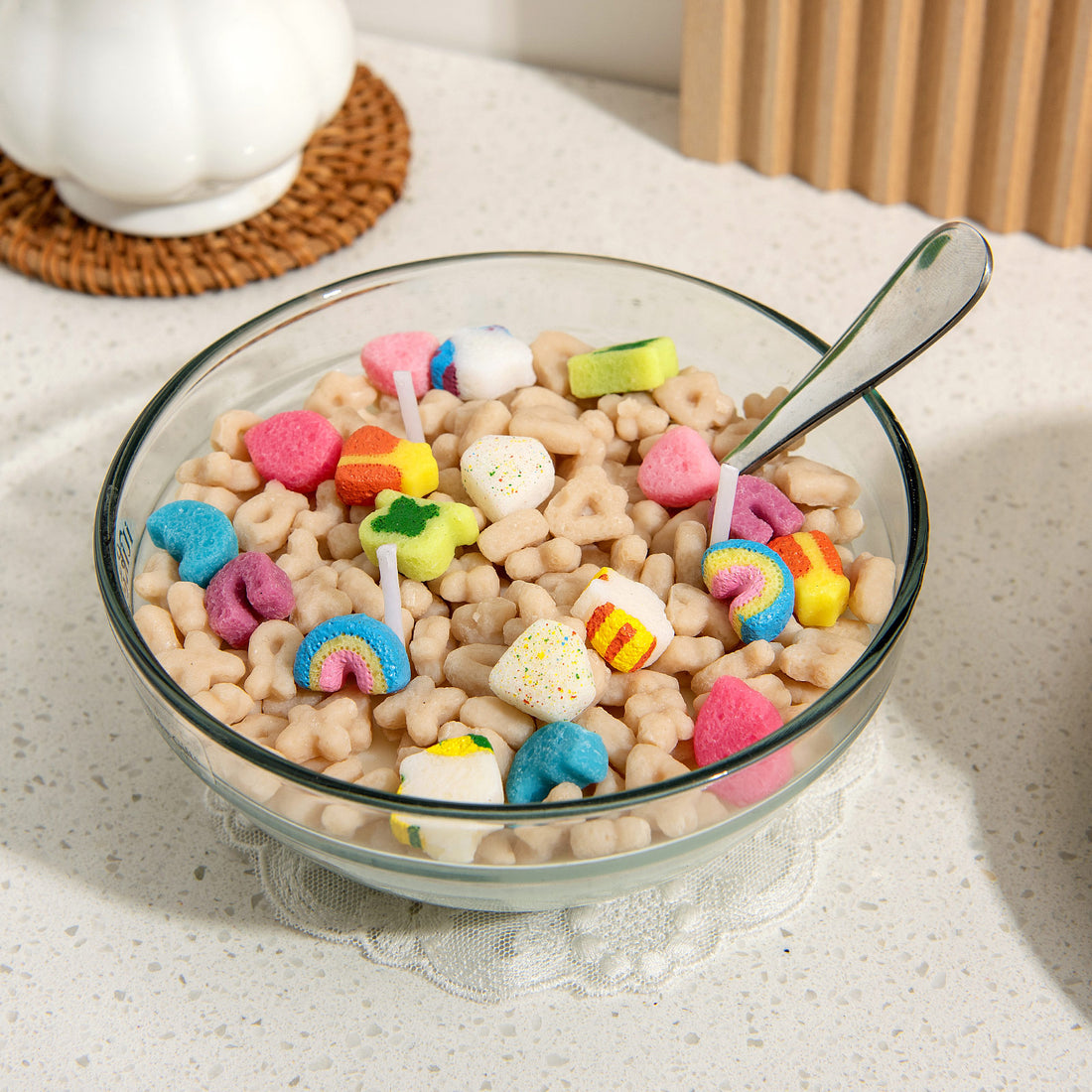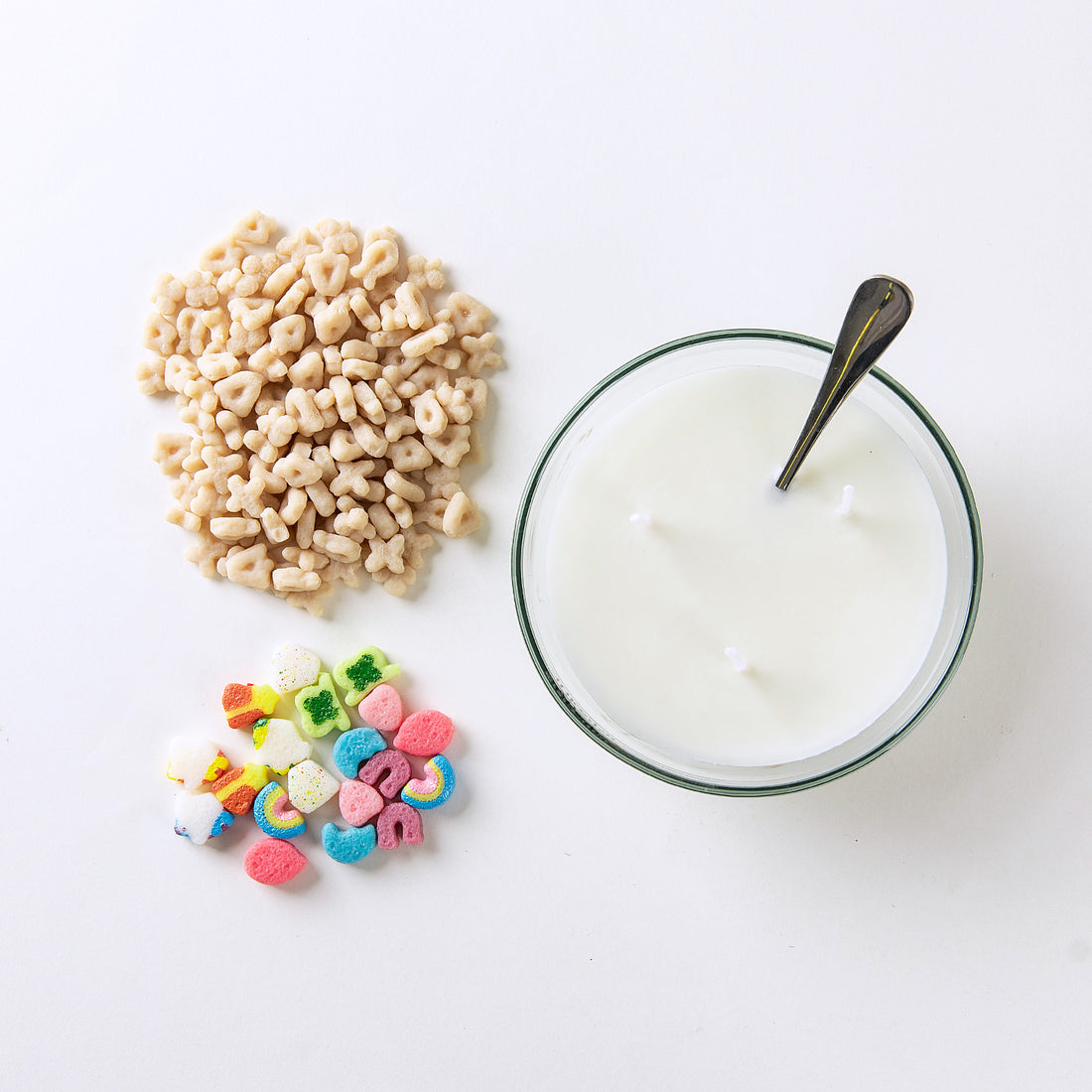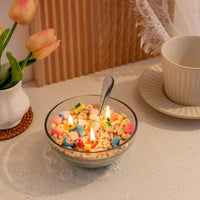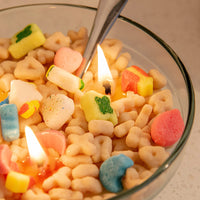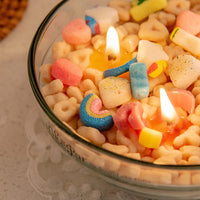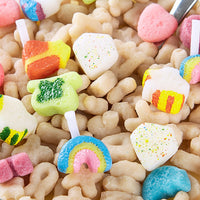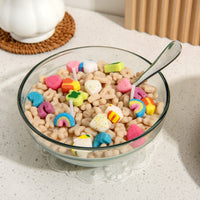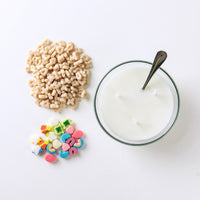 Lucky Charms Cereal Candle 2.0
Indulge in your favorite cereal with our Lucky Charms Cereal Candle 2.0! This TikTok famous cereal candle bowl is upgraded for the first time since 2020! The upgraded version of our popular first-generation Lucky Charms cereal candle features even more charms, including the iconic magic gems and rainbow, as well as a subtle vanilla scent that will transport you back to the breakfast table in seconds.

Packaged to look just like the real thing, our Lucky Charms Cereal Candle 2.0 makes a fun and unique addition to any home decor. It's also a great gift idea for anyone who loves the whimsical charm of Lucky Charms cereal. With a burn time of up to 40 hours, you can enjoy the comforting glow and delicious scent of this candle for longer. So why not bring a little bit of magic into your life with our Lucky Charms Cereal Candle 2.0?
Pack of 1 candle with character Cereal Bowl (Material: Soy Wax 80%±5%, Vegetable and Beeswax 20%±5%) with a glass bowl with and a real spoon.

Perfect size for cakes (Gift Box):5.9 in. X 5.9 in. X 3.5 in.

Our handmade cereal bowl candle is hand-poured in small batches, every cereal is exactly the same.The exclusive design, handmade.Our handmade cereal bowl candle smells exactly like the real thing.A perfect gift for all cereal killers! Make this 100% cereal-looking candle a part of your morning routine and wake up feeling cheerful every morning.

It's the perfect gift ! Great for Adorable for topping your April fools' day , events, festival celebrations, Christmas, Valentine's Day, birthdays, propose, weddings, anniversary, and more!

Find out more at iLikePar, more surprises are waiting for you!
Let customers speak for us